Mallee Rising is a launchpad for local entrepreneurs, where business and community connect and where ideas spark.
We're a social enterprise. We provide support for business and entrepreneurs and our profit facilitates our social impact, including a coworking space which is a valued resource for local small businesses in the region.
Visit us at 137 Campbell Street, Swan Hill from 9-6pm Monday to Friday.

Chances for Children provides financial and personal support to young people of the Mallee, north west Victoria and south west New South Wales communities to assist them to reach their potential in education, sporting and cultural pursuits.
Financial circumstances and rural isolation can often severely impact on a young person's capacity to achieve their goals. Chances works to ensure that financial constraints and lack of support does not stand in the way of a young person's ability to reach their potential.
We rely on the generosity of our community to enable us to provide this support. To learn morehttp://www.chancesforchildren.com.au/supporters/Test-columns.aspx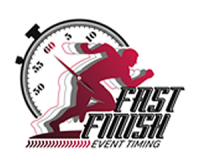 Specialising in rural events, Fast Finish Event Timing offers services from full timing for all types of events – Fun Runs, Open Water Swims, Triathlons, Bike events etc. Services also includes online entry portal development, event merchandise, event planning. With extensive experience in event management, Peter & Hayley work with many rural clubs to offer professional services at an affordable price. Get in touch today by calling Peter 0439 483 726.
www.fastfinish.com.au

Ph: 0427 335 014 Swan Hill Skip Bin Hire is a locally owned and operated business proudly serving the Swan Hill & surrounding areas. We have sizes 2, 3, 4, 5 mt skip bins , 9 & 12 cubic mt hook bins for private or commercial users. Wheelie bins can also be supplied for parties to your larger event. Asbestos permits for transport removal, we also have bobcat & excavator services including augers, Harley rake ,slasher and hammer for concrete removal. Recycling being a significant focus trying to help our customers to be aware of our services, cardboard facilities are also available.
Call today for quotes and delivery from your local service provider.
Email: skipbins1@bigpond.com