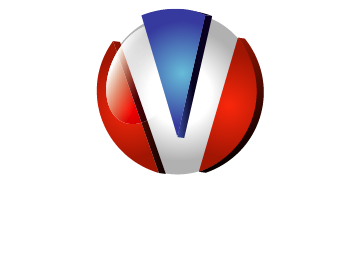 121-123 Campbell St Swan Hill
Ph: 03 5032 5468
At Voyage Fitness our aim is to provide a welcoming and motivating environment , where all members of the community can join us on the journey towards a healthier and happier lifestyle.

Central Mallee Osteopathy 3 Gray Street Swan Hill Ph: 03 5032 2914
cmo.osteo@gmail.com
https://facebook.com/CMOsteo
Osteopathy – a hands on approach to health. Aches? Pain? Injury? Rehab? With long appointments and attention to detail, our osteopaths have 5 years of university training to diagnose and educate you on your condition, and offer solutions towards improved health. Massage | Manipulation | Dry Needling | Exercise Rehab | Clinical Pilates | Running Analysis | Strength & Conditioning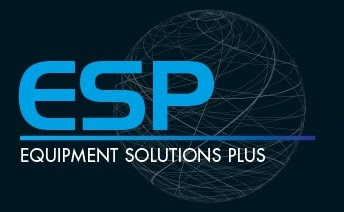 Is your club or organisation looking to improve your resources? Are you interested in applying for grant funding? Would your committee benefit from some assistance to do so? ESP CAN HELP!!
We specialise in:
– Sourcing and securing grant funding
– Sporting equipment supply
– Masterplans
– Facility upgrades
– Project management
Contact us today to find out how we can assist with a FREE consultation 0408 315 807 or 0408 269 968 OR Email: equipmentsolutionsplus@gmail.com
Check us out on Facebook
GAME Traffic & Contracting provides a range of commercial services across regional Victoria & Southern NSW. These services include: • Traffic Management and Electrical Spotting • Temporary Security Fencing and Signage hire. • Gardening and Grounds Maintenance • Site clean ups and waste management • Event Equipment Hire Visit our website at: www.game.org.au or call 1800 GET GAME for a full list of services & locations
Here at Swan Hill Hire, we are dedicated to providing quality equipment hire services to clients throughout Swan Hill and District.
website: www.swanhillhire.com.au
The Guardian 54 McCallum Street, Swan Hill Phone (03) 5032 2161 www.theguardian.com.au djpriestley@theguardian.com.au
The Guardian Swan Hill is a proud local, supporting the Swan Hill Region since 1888. The Guardian publishes every Monday, Wednesday & Thursday delivering stories from all around the region including Swan Hill, Balranald, Wakool & Gannawarra shires. The Guardian is a family operated businesses and we proudly employ 25 local people though all departments of the business.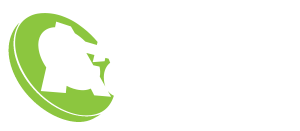 363-367 Campbell Street Swan Hill Ph: 03 5032 2725
For all of your design, printing, signage & merchandise
academygraphics.com.au

290 Campbell St Swan Hill (opposite Aldi)
Ph: 5033 1330
Email: chriscn@bigpond.com
Sun Centre Carpet Court is your local home for supply and install of floor coverings including Carpet, Vinyl, Timber, Laminate and Rugs
http://www.carpetcourt.com.au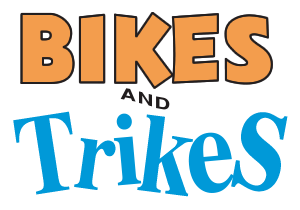 Bikes & Trikes 73 McCallum St Swan Hill Ph: 03 5033 2032
Email: steve@bikesandtrikes.com.au
We're Swan Hill's only specialist bike store, and we have Swan Hill's biggest range of bikes. Come and see us for all your Skratch Labs Hydration products, and for all your bike repair and servicing needs. We ride and want to help you enjoy your ride …… and we have Swan Hill's biggest range of bikes and triathlon clothing.
www.swanhillbikestrikes.com.au

Murray Downs Golf and Country Club is located 5 minutes over the bridge from Swan Hill. The Club is open 7 days a week, 365 days of the year. With an 18 hole Championship Golf Course, 3 floodlit bowling greens, bistro and café open every day, live music, Foxtel on the big screen, Members draw, raffles and more, there is always something to do at Murray Downs! Plus the free courtesy bus runs every night on the hour within the city limits to pick up and drop you off right to your door. The course is a must play while visiting the Swan Hill Region and is regarded as the best course on the Murray River.
P: 03 5033 1422
E: clubinfo@mdclubs.com.au
Visit www.murraydownsgolf.com.au for more information
Chances for Children provides financial and personal support to young people of the Mallee, north west Victoria and south west New South Wales communities to assist them to reach their potential in education, sporting and cultural pursuits.
Financial circumstances and rural isolation can often severely impact on a young person's capacity to achieve their goals. Chances works to ensure that financial constraints and lack of support does not stand in the way of a young person's ability to reach their potential.
We rely on the generosity of our community to enable us to provide this support. To learn morehttp://www.chancesforchildren.com.au/supporters/Test-columns.aspx

Ph: 0427 335 014 Swan Hill Skip Bin Hire is a locally owned and operated business proudly serving the Swan Hill & surrounding areas. We have sizes 2, 3, 4, 5 mt skip bins , 9 & 12 cubic mt hook bins for private or commercial users. Wheelie bins can also be supplied for parties to your larger event. Asbestos permits for transport removal, we also have bobcat & excavator services including augers, Harley rake ,slasher and hammer for concrete removal. Recycling being a significant focus trying to help our customers to be aware of our services, cardboard facilities are also available.
Call today for quotes and delivery from your local service provider.
Email: skipbins1@bigpond.com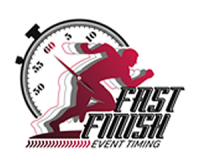 Specialising in rural events, Fast Finish Event Timing offers services from full timing for all types of events – Fun Runs, Open Water Swims, Triathlons, Bike events etc. Services also includes online entry portal development, event merchandise, event planning. With extensive experience in event management, Peter & Hayley work with many rural clubs to offer professional services at an affordable price. Get in touch today by calling Peter 0439 483 726.
www.fastfinish.com.au